AUGMENTED REALITY GAMES AND EXPERIENCES SPARK THE IMAGINATION!
Sizzle has teams at The Illusion Factory to build these games quickly for you. Here's what you'll need. Many of these items may be found on your website:
OFFERS AND PRIZES:
1. Photos to represent each item. 6 photos max for each item. Format: 1000 x 1000 px RGB JPEG
2. Video to represent each offer or prize. (optional) 1 video max Format: mp4, 600 bit rate (kbps) Codec: H.264
3. Description of each offer or prize
4. Shipping costs for each offer. Prizes must ship at your expense or be redeemed at a location of your choice.
5. Time limitation for each offer or prize
6. Quantity limits on offers and prizes to be distributed
ART:
Splash Page Background 1334 x 1334 px RGB JPEG
Splash Page Logo 1237 x 638 px RGB PNG transparent background
Brand Logo 348 x 181 px RGB PNG transparent background
Branded Banner 355 x 159 px RGB JPEG rich black background
Preview Icon 300 x 300 px RGB PNG transparent background (circular shape)
Floating Items 700 x 700 px RGB PNG
3D Floating Items 3D Model – Call to discuss file format
Producing a game in Sizzle Augmented Reality is efficient,
effective and easy to accomplish. Here's what you'll need…
OFFER AND PRIZE REDEMPTION:
1. In Sizzle Shop: Product must be inserted into the Sizzle Shop. Please review Sizzle Shop requirements.
2. Your website, Shopify or other website: Specific URL for redemption. Sizzle will provide a tracking pixel for insert into your site.
3. Physical Location: Address and time of operation. Specific instructions for redemption. Choice of 4 digit PIN for prize validation.
SINGLE AUGMENTED REALITY ITEM SEARCHABLE AND VIEWED 
This allows a single 3D model to be either imported from a client supplied file, or converted from a client supplied file, or created from scratch. Various work costs apply depending upon which option gets the model into the system and behaving as expected. This 3D model creates countless opportunities inside Sizzle:
3D ART
Consumers love AR, and inserting AR into their daily lives. Your AR object could just be a social media play to increase brand exposure.
COULD BE PART OF AN AUGMENTED REALITY GAME
Your model may be created for a game or just one piece of a much larger game.
DELIVERY OF MEDIA
The AR model may be used as a stimulus to deliver a video, 360º Video, 3D Tour, Souvenir AR File, JPEG, PDF
DESTINATION DELIVERY
The model could deliver a consumer to any physical location with the proper promotional angles added. It may also deliver users to a social media site, online location, virtual location
VIRAL CAMPAIGN
Include an incentivized social media sharing component to the AR object or experience
MULTIPLE ITEMS SEARCHABLE AND VIEWED DESCRIPTION
Same as above, but includes quantity of models and potential relationships to one another.
MOTION 3D MODELS SEARCHABLE, VIEWED AND RECORDABLE AND SHAREABLE DESCRIPTION
Same as above, except the model is rigged for animations, and various animation programming is required to deliver your choice of effects and experiences.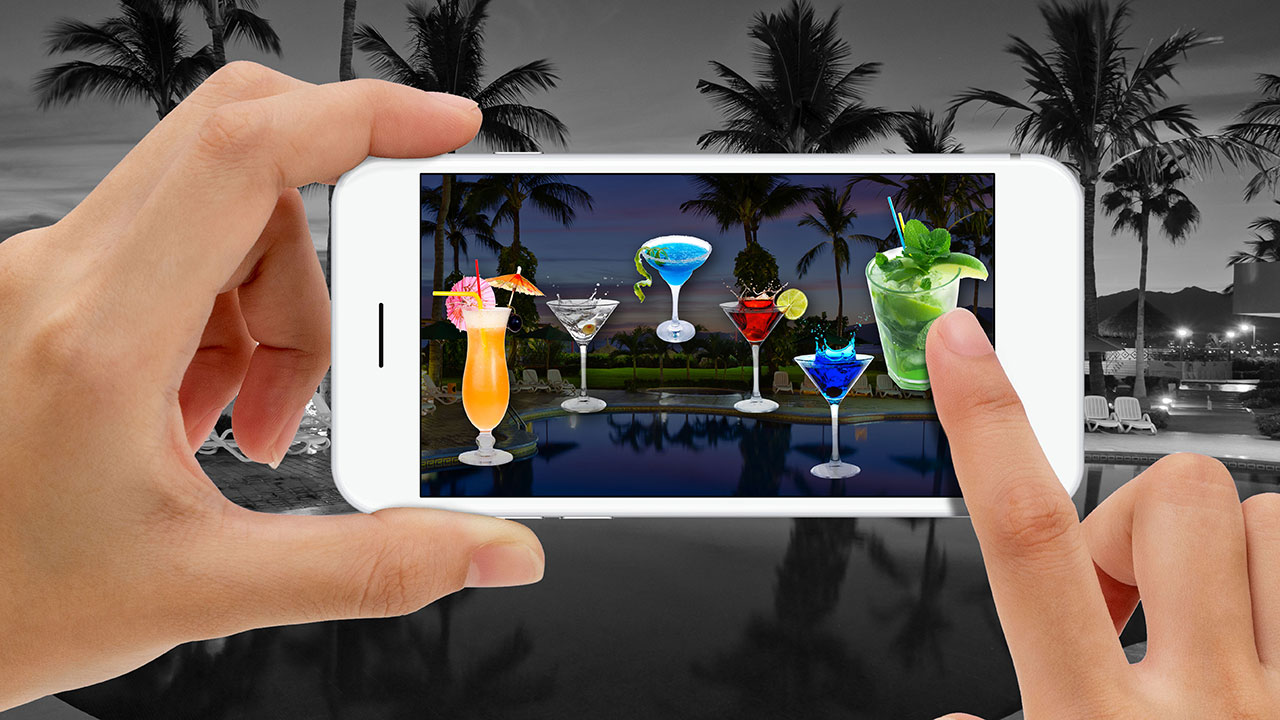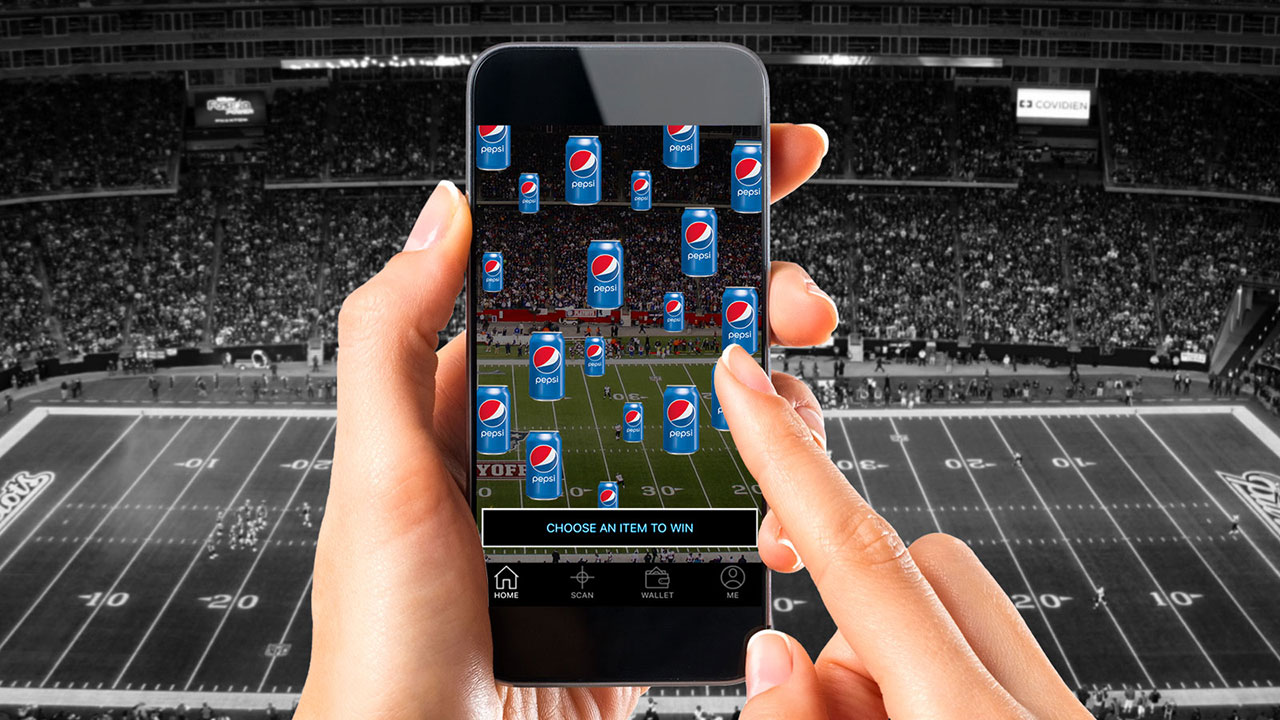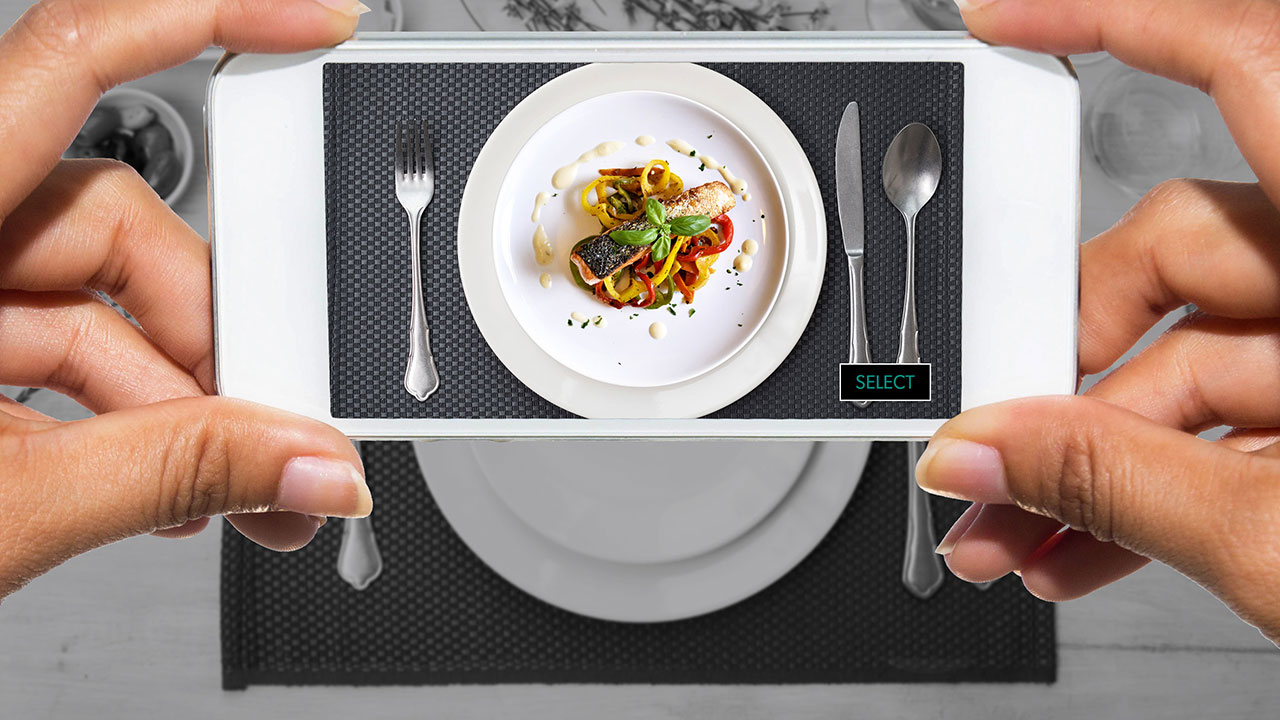 Send us a note when you are ready!
AUGMENTED REALITY FLOATING GAMES
DESCRIPTION
Sizzle floating AR games are an exciting way to get your customers to engage in unique and compelling ways. The traditional game hosts about 20 objects floating in mid air. The user is first enticed to take a picture and share that image on social media. You may pair this behavior with a hashtag campaign that awards the most creative use of the augmented reality images. The user must pick one of these objects and a prize or offer is distributed mathematically. This is defined in the Parameters column for Sizzle Spin.
WORK INSIDE A SIZZLE AR GAME
Floating Objects or gourmet meals on a plate, or floating desserts or drinks
AUGMENTED REALITY TREASURE HUNT GAMES
Sizzle delivers augmented reality treasure hunts with many unique features and opportunities, too long to spell out in this document. Contact us on the form to your right, to customize a Sizzle Treasure Hunt that will drive traffic to new locations on your property, develop loyal clientele, and expand your audience base with viral discussions about the experience, the offers and the prizes won.
WORK INSIDE A SIZZLE AR GAME
Plan Strategy of game, add user interface elements and design, conclusion can go multiple ways as seen above.
AUGMENTED REALITY TELEVISION DESCRIPTION
Looking for a celebrity to walk out of a background poster, or a consumer packaged good? Or perhaps a host will explain the workings of a vehicle dashboard or instrument panel, or a pharmacist speaks to the use of a particular medication.
There are thousands of reasons to use Augmented Reality Television in your consumer engagements. Let The Illusion Factory help you navigate your way through these exciting new opportunities.
VIDEO SHOOT
Performers are shot on green screen. This also requires post
production costs for assembly, editing, animation, special
effects, music, voice,etc.
ADDITIONAL REVENUE
Use Sizzle's Augmented Reality Television to deliver a
subscription to ARTV content that is daily, fun and unique.
One monthly fee gets you a great comedian delivering 1
minute routines on a daily basis. Or it could be a moment of
inspiration or personal growth.