CREATE YOUR BRANDED STOREFRONT INSIDE SIZZLE SHOP
Sizzle has teams at The Illusion Factory to build the store quickly for you. Here's what you'll need. Many of these items may be found on your website:
Sizzle users have a credit card saved inside Sizzle. This enables them to make a faster and more efficient purchase inside Sizzle. Selling products on your own website, will require Sizzle users to enter credit card information and may lead to a substantially reduced take rate for your offers.
ITEMS, SERVICES AND EXPERIENCES FOR SALE:
1. Photos to represent each item. 6 photos max for each item. Format: 1000 x 1000 px RGB JPEG
2. Video to represent each item. (optional) 1 video max Format: mp4, 600 bit rate (kbps) Codec: H.264
3. Store Banner 1200 x 250 px RGB JPEG
4. Company logo format: 1000 x 1000 px RGB JPEG
Please provide an Excel File with the following columns of information clearly spelled out for import directly into Sizzle:
5. Description of each item
6. Product Subcategories for each item: size, color, etc.
7. SKU of each item
8. Shipping costs (if any) for each item
9. Shipping time for each item
10. Time limitation (if any) for each item
11. Quantity limitations (if any) on each item
12. Store categories to be listed in for each item
13. Metatags for each item for search
14. Total inventory quantity for each item
15. Discounts that you may wish to offer
16. Items you would like to include in a Sizzle Spin game as prizes or offers
17. Specific Sizzle promotions that you may wish to utilize
18. Suggested retail price
19. Actual price
20. Return policy
GENERAL:
1. Your company name, address, city, state, country, and customer service phone number.
2. Key contact from your company
3. Customer service key contact from your company
4. Financially responsible contact from your company
5. Federal TIN and State ID#
6. FOB location
7. States where your business has a physical presence or an employee presence for determination of sales tax nexus obligations
8. Return Policies
9. Any blacked out states or countries that you will not service
10. Either Sizzle charges consumers on your behalf, or you open an account at MPX (please inquire for merchant application)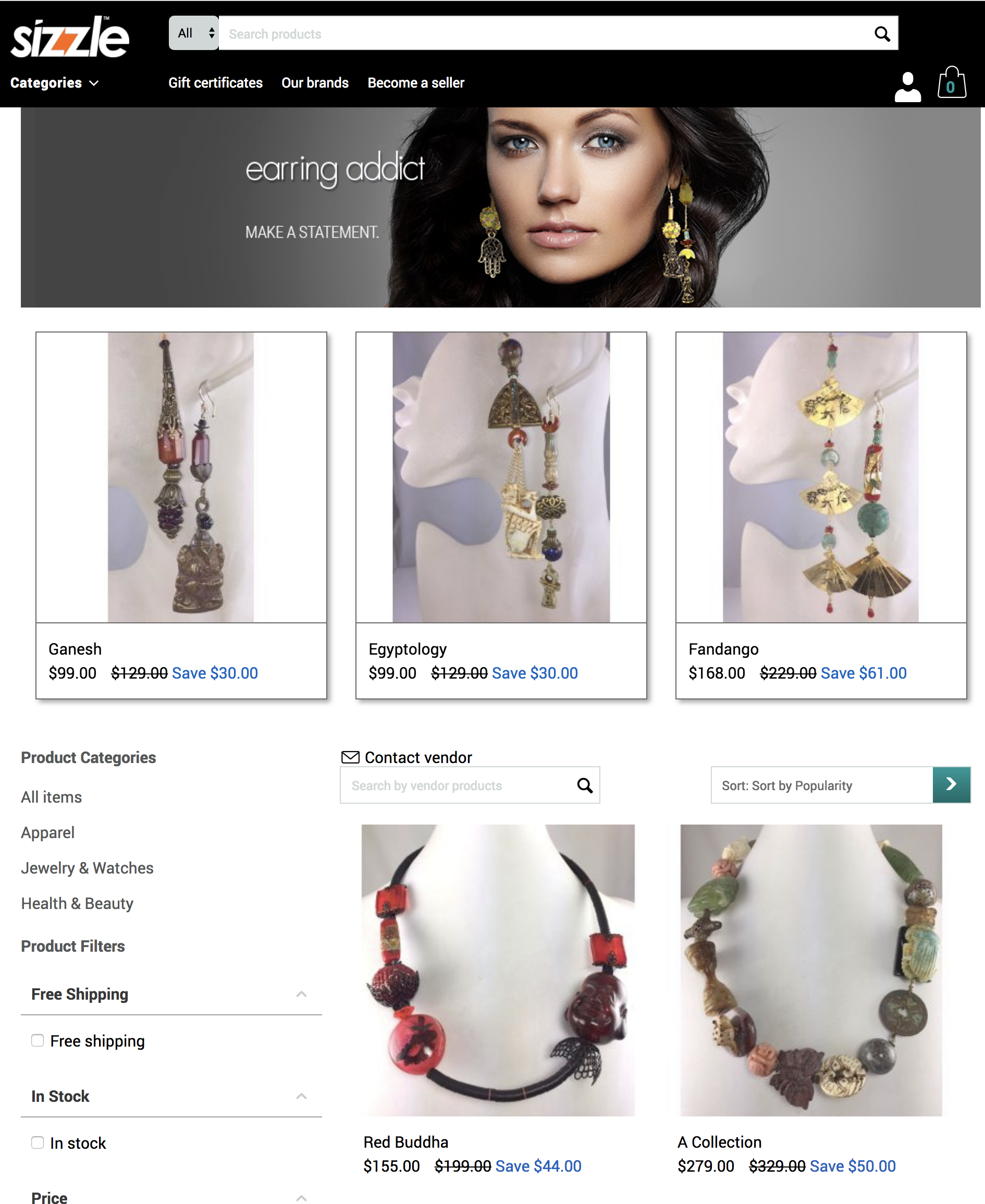 Send us a note when you are ready!