SIZZLE IS A VIRTUAL GAME ENGINE THAT SUPPORTS MANY KINDS OF GAMES
Sizzle has teams at The Illusion Factory to build these games quickly for you.
AUGMENTED REALITY FLOATING GAMES
Sizzle floating AR games are an exciting way to get your customers to engage in unique and compelling ways. The traditional game hosts about 20 objects floating in mid air. The user is first enticed to take a picture and share that image on social media. You may pair this behavior with a hashtag campaign that awards the most creative use of the augmented reality images. The user must pick one of these objects and a prize or offer is distributed mathematically.
AUGMENTED REALITY FLOATING MENUS
The Sizzle AR system enables you to post enticing drinks, desserts, appetizers and entrees into the Sizzle system for your users to choose between, and order from. This is shareable on social media as discussed above. It is also a fun and useful way to get your guests to order from a remote menu at the Pool, Cabana, Room, Golf Course or other on property regions that could increase overall sales with a new twist.
AUGMENTED REALITY ENTICING MEALS ON PLATES
Bring a new wave of excitement to a restaurant by allowing guests to point Sizzle at an empty plate and swipe through 20 images of your most enticing dishes. Customers love to have the experience that replicates that feeling of seeing what the person at the table across from you has ordered. Impulse purchases will increase with this simple AR addition to your establishment.
HOT SPOTS IN YOUTUBE® GAME
Take your company logo, and make it appear randomly as a tiny icon that appears and disappears for a second at a time, over the period of your video to create a hand/eye coordination game. If the viewer hits 6 out of 10 appearances, they win one prize, if they get all 10 in one pass of the video, they win a substantial prize. Either way, your video is getting increasing numbers of views, which earns you increased number of preroll advertisements inside YouTube®.
TRY TO IGNORE OUR BRAND! GAME
Using Sizzle's retina scan technology, Sizzle offers a YouTube® or Sizzle hosted game in which a user is instructed that retina scan is in use, and it is demonstrated so the user gets it. Then the user is instructed to watch a video in portait mode. A green triangle appears at the bottom of the screen. The brand's logo appears at the top of the screen. The user is told if they can ONLY look at the green triangle for 60 seconds, then they win an offer or a prize.
Then for the next 60 seconds, the brand does everything in their creative handbook to distract the viewer to look at their logo. It could be a star performer, a series of very attractive male or females parading around, it could be very comedic, or it could be startling. You might use sounds creatively to cause the distraction, etc. Ask The Illusion Factory to create this for you. This game is also very viral.
PET VIRTUAL CHARACTERS
Sizzle enables augmented reality treasure hunts. These hunts can be the opportunity to find and adopt virtual pet characters seen as augmented reality. This product group may be paired with microtransactions as a new revenue stream. Sizzle's image recognition, paired with virtual pets can make virtual pets appear on your user's shoulders when they take a selfie. Hand gestures and facial gesture recognition add to the potential of this platform. Speak with The Illusion Factory about building systems like this for use inside Sizzle.
SEND US A PHOTO NOW! GAME
Sizzle can feature a series of games that drive user's attention and focus. The Send Us A Photo Now! Game allows Sizzle to take a prize supplied by your company and alert our users to send us a picture of something related for their chance to win this prize. There are many variations to this game, but all are fun for the end user. Let's discuss your thoughts and goals and build a version together.
Sizzle is equipped to deliver internal messages in our platform. If you want to create an impulsive game in which users are challenged to do something spontaneous in a 60 second window, Sizzle can give you the easy platform to make that form of game take life. Example… do you love this 2019 Yellow Camaro? Want to win it? Quick take a picture of anything yellow for your random chance of winning the Camaro and send it to us. Great opportunity for audience engagement, data capture, and viral discussion amongst friends.
AUGMENTED REALITY TREASURE HUNTS
Sizzle delivers augmented reality treasure hunts with many unique features and opportunities, too long to spell out in this document. Contact The Illusion Factory to customize a Sizzle Treasure Hunt that will drive traffic to new locations on your property, develop loyal clientele, and expand your audience base with viral discussions about the experience, the offers and the prizes won.
SIZZLE SHOPPER
Think you are the expert in all costs of exiting products and experiences? Put your knowledge to the test with Sizzle Shopper. Sizzle provides you three items and three price tags that you have to match. If you succeed, you advance to the next level. There are many levels and many products. Sizzle can insert your brand, experiences or services into this game, or build one specifically around your merchandise.
Augmented Reality Treasure Hunts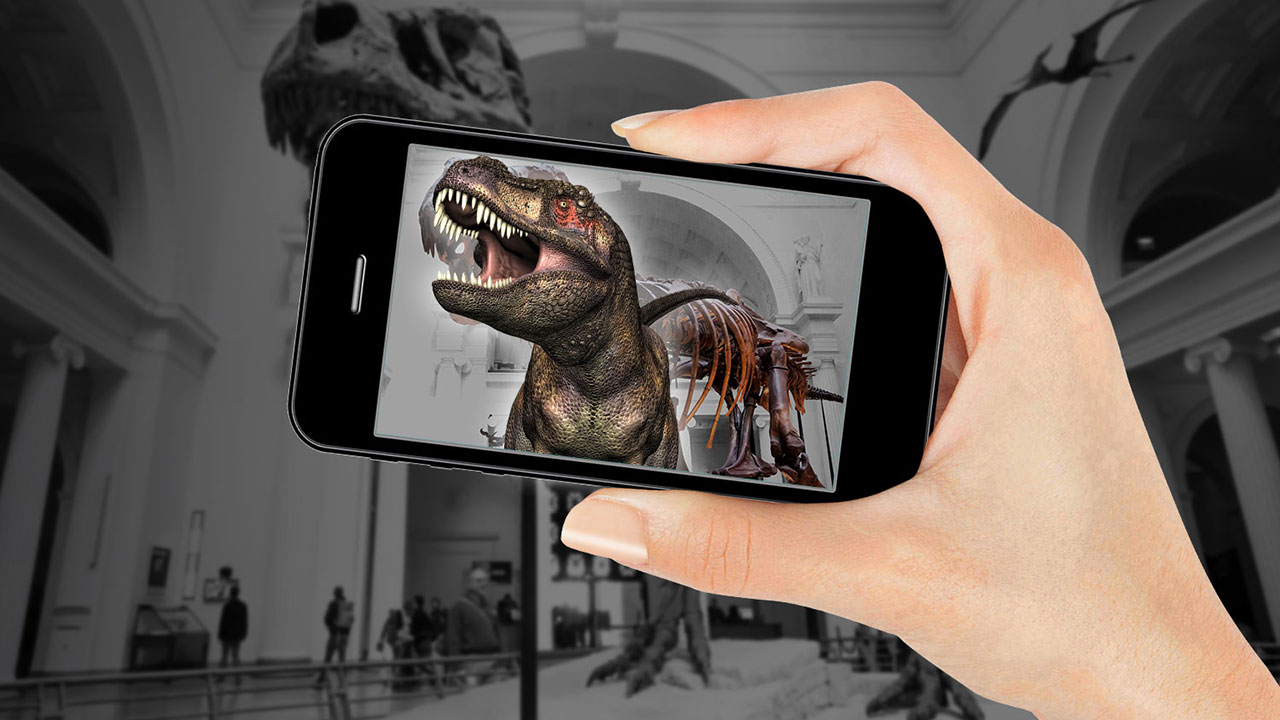 Augmented Reality Floating Items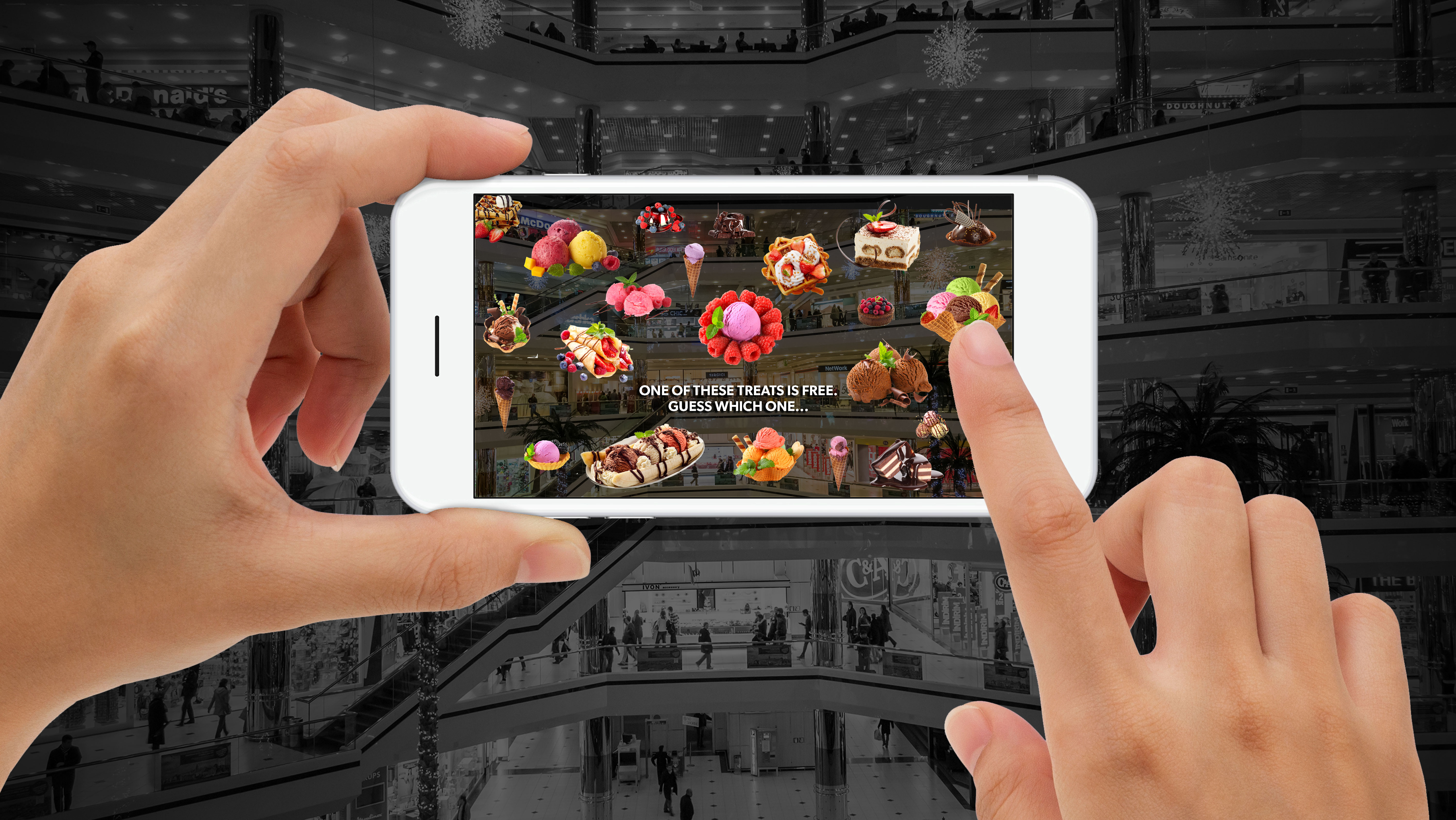 Augmented Reality Enticing Meals On Plates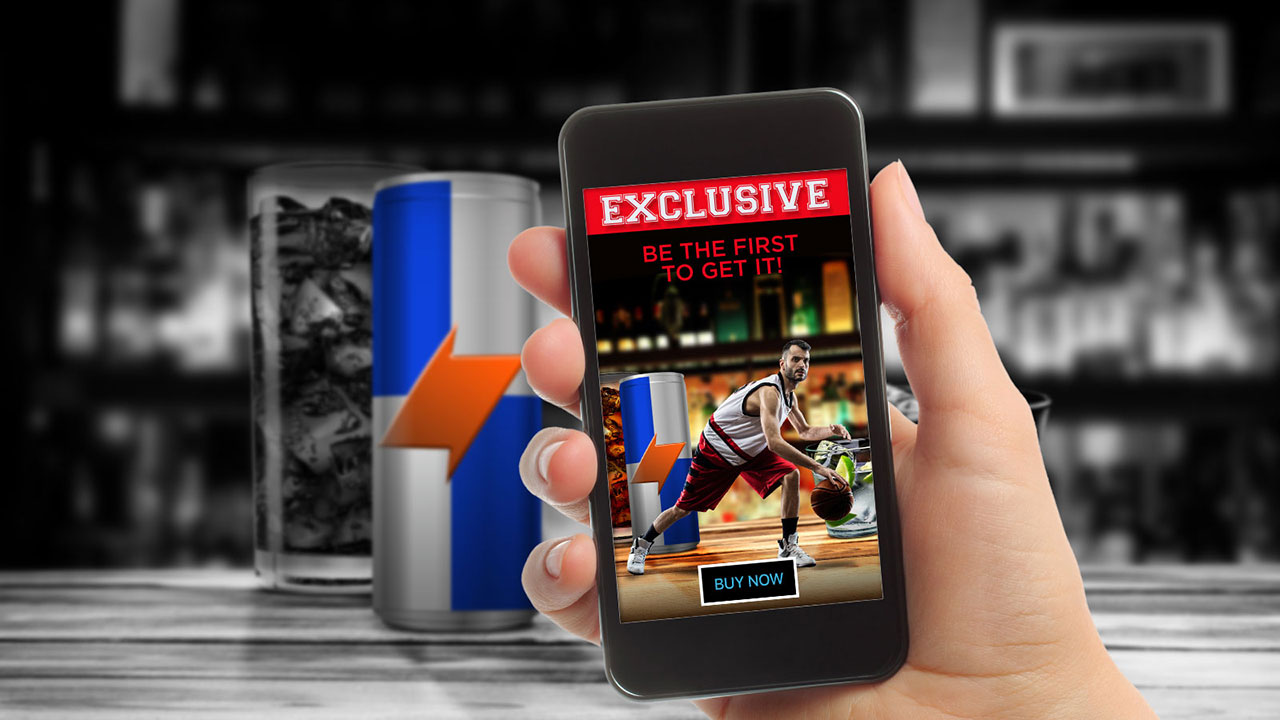 Send us a note when you are ready!