MAKES ALL MEDIA AND ALL LOCATIONS INSTANTLY TRANSACTIONAL
Sizzle is the ultimate collection of systems to accentuate and improve your sales, marketing and awareness objectives.
Sizzle is both a mobile app available in Android and iPhone platforms, paired with an online store that enables consumers to engage in transactions, games, augmented reality, social media sharing, contests and more. Leveraging a complex system of media and location-oriented triggers, Sizzle merchants are able to use the Sizzle Offer Engine™ to deliver compelling opportunities inside the Sizzle app, for consumers to engage with.
Offers are delivered in many unique methods… scanning pictures and signs, listening to music, television and radio, walking into sports venues, shopping malls and supermarkets, playing games, spinning prize wheels, watching and playing with augmented reality and much more!
*No Direct Relationship Between Sizzle And These Brands Is Intended In This Demonstration.
Partnered For Success with a Foundation Built on Core Competencies:
About Illusion Factory
The Illusion Factory has an almost four decade legacy of successful marketing, advertising, designing, engineering and producing content for all of the major entertainment studios, as well as numerous Fortune 500 brands and entertainers. Having been entrusted with the promotion and marketing of more than seven billion dollars in film, broadcast, live, online and gaming entertainment, while garnering more than 265 of the top creative and technical awards for their clients, The Illusion Factory has helped to generate substantially more than a hundred billion dollars in revenue for their customers. The Illusion Factory has invented many new patents pending technologies. Illusion Factory has a long list of impressive products, ideas, technologies and concepts for which they were the first to market, create, innovate, concept or design.
About Forstmann & Co.
Forstmann & Co. is a Merchant Bank with a unique and transparent operating dynamic that enables investors to become equity owners alongside management in a novel structure. Mr. Forstmann has assembled a seasoned team of investment and private equity professionals charged with managing, operating and building Forstmann & Co. and the various businesses that are owned within the Merchant Bank. J. Anthony Forstmannmade an investment in Symbol Technologies that became a global standard in barcode, and invested in the first global E-Trading platform, Instanet. Mr. Forstmann was also a founder of one of the first hedge funds and LBO firms in the USA. With Sizzle, Mr. Forstmann and Mr. Weiner will create another global standard with the Offer Engine.
Brian Weiner
Weiner has almost four decades of experience in producing, packaging, and marketing high-quality franchise-oriented entertainment properties for companies such as Warner Bros., Paramount, Fox, IMAX, Disney and many other major studios and broadcast agencies. He has a proven track record of successful, patented, new technology development leadership. Yet, he is known for his unusual blend of critically acclaimed, award-winning creative expertise, innate ability to identify and promote winning properties, and strong team building leadership skills. His depth of knowledge surrounding all forms of production, distribution and promotion in all media platforms. His core focus on global distribution of virtual reality (VR) and augmented reality (AR) alongside the many other verticals that utilize these cutting edge technologies.
J. Anthony Forstmann
Forstmann, an American financier, has over five decades of experience in managing public and private capital, along with a strong track record of developing innovative companies. He is one of the founding partners of Forstmann Leff & Associates, one of the first hedge funds in the United States, along with Joel B. Leff. He also founded Forstmann and Co., a merchant bank and is now a co-founder of Sizzle. Forstmann made an investment in Symbol Technologies that became a global standard in barcode and invested in the first global E-Trading platform, Instanet. Forstmann was also a Founder of one of the first hedge funds and LBO firms in the USA. Forstmann graduated from Yale, and received his MBA from Columbia Business School.
Gary Brook
Brook is a pioneer of over nineteen cutting edge, new media technologies, Brook has quickly established himself as a frontline, innovator in the app and smart device industries. With over twenty-five years of software engineering, Mr. Brook began his career building state of the art Artificial Intelligence (AI), engines for game companies. Brook quickly moved through the ranks with innovative companies such as CompuServe, AOL, Sony and Lockhead Martin.
Lynne Sperling
Sperling is a respected nationally-known leader with a successful track record of over four decades in retail and consumer-driven industries. Her twenty-one-year corporate major store background included serving as SVP Apparel at The Broadway, J.W. Robinson's Los Angeles, and Kaufman's Pittsburgh, with fiscal responsibilities of one-half billion dollars. In 1990 Lynne started her own consulting company. Her current and past clients as a consultant range from start-ups to Fortune 500 companies including retailers, wholesalers, other consultant firms, charities, investment companies, and Legal expertise involving her expertise.
Margaret Hughes
Hughes is a 30 year veteran within the Payments Industry and Mobility, serving in executive product development, marketing, strategic alliance/sales roles with industry leaders including Citi, Bank of America, MBNA America, VISA, State Street Bank and AT&T Mobility. She has a long history accomplishment earning numerous awards throughout her career with each organization she has been with and is regarded as having unique skills as a strategic visionary who executes. Ms. Hughes has launched patented e-commerce technologies on behalf of MBNA, negotated and launched the first acquirer-carrier Mobile Payment relationship in the nation on behalf of AT&T, lead the strategy and payments consultancy and has been called upon by domestic and international organizations and technology start-ups to provide insight and guidance.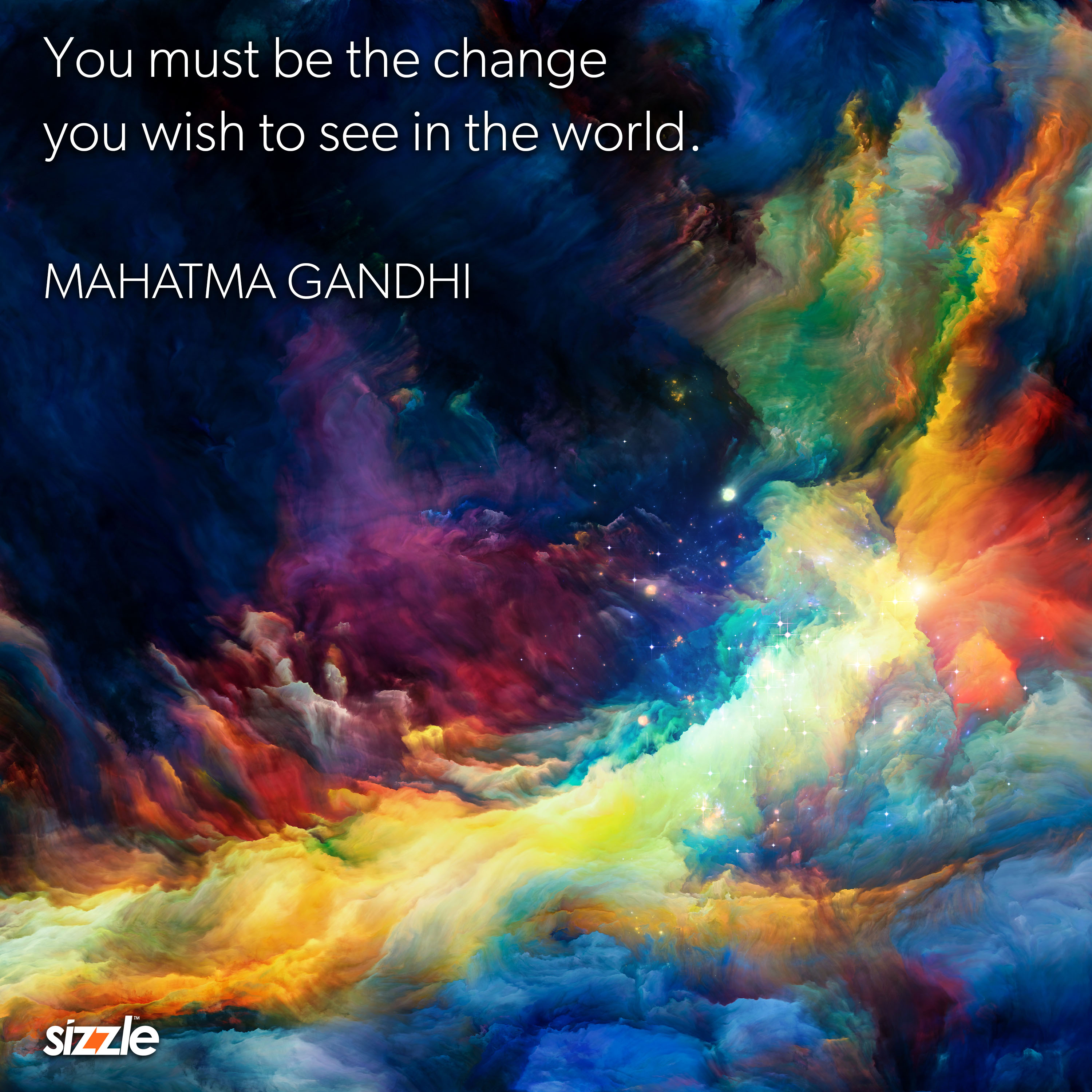 Why Brands and Consumers Love Sizzle

:
• Consumers appreciate Sizzle because it is noninvasive of privacy, all settings are adjustable to the consumer's satisfaction, and information is only received and ingested as the consumer desires. Sizzle converts advertising and marketing from a push model to a pull model. Sizzle is never a spam system, and the flow of offers goes to the consumer in appealing ways. The consumer shopping experience is fun, engaging, unique, opportune and cost saving. The consumer is treated with extreme respect on Sizzle and Sizzle will work tirelessly to ensure that the consumer is regularly praising the unique Sizzle experiences through a host of feedback systems designed within Sizzle.
• Sellers appreciate Sizzle because Sizzle enables brands, companies, individuals, organizations, institutions, and representatives to put their messages and opportunities into Sizzle on a success fee basis. Sizzle is the new paradigm of marketing in which a seller experiences true value for their marketing dollars by seeing a direct cause and effect to their programs, thereby generating a definitive return on investment for their advertising by using the Offer Engine to spread an offer to a specific psychographic and demographic in the marketplace. Sizzle delivers analytics that no other product in the marketplace can deliver, such as: who was drinking this bottle of liquid, on what date and where? And Sizzle can take that person and convert them into a retail sale, all directly from the bottle of liquid.
• Sizzle Partners appreciate Sizzle, because Sizzle's Affinity program will generate substantial revenue as the reward for helping Sizzle to attract the audience to download the Sizzle app, or to engage with the Sizzle app inside another app on their smart device.
• Exhibitions love Sizzle because Sizzle can instantly bring their museum, aquarium, zoo or other public facility to life, in ways heretofore unimagined.
• Locations will gravitate to Sizzle because Sizzle easily takes their environment, and makes it massively more profitable by applying the Sizzle technologies to their consumer flow, in ways that consumers will substantially increase commerce and revenue.
• Pharmaceutical companies will leverage Sizzle to massively decrease their exposure to erroneous claims against their products by providing multilingual explanations of their products to help to ensure proper use by the consumer.
• Manufacturers see Sizzle as the ubiquitous platform to produce their Augmented Reality explanations to using their products in an easy to find, easy to use system.
• Brands love Sizzle because Sizzle is the single most useful stunt system for creating a viral interactive program to take branded content and spread it like wildfire across all social media.
• Conventions desire Sizzle, because the Sizzle platform brings the Business to Business communication to life in the most compelling new format since the invention of video. Attendees will see Sizzle explode throughout the convention center, as the very best uses of Sizzle are shared and marveled at by all of the attendees.
• Direct Response Marketers gravitate instantly to Sizzle, because Sizzle takes all of the friction out of a direct response sale and makes all direct response campaigns in print, online or broadcast, instantly transactional. Sizzle opens the door for the easiest method of bringing direct response marketing to a significantly higher conversion rate than have been achieved previously.
• Advertisers recognize that Sizzle takes the shotgun approach to advertising, and reverses the process, by providing a laser focused method of communicating directly to the most likely consumers for that advertiser's offer.
Anyone making offers in Sizzle appreciate the extensive data and analytics at their disposal:
• Extensive Data and Analytics Capture and Report Systems
• Tracks All In-App Activities
• Reports Delivered To Merchant Dashboard Via a Merchant Portal
• Reports Sortable By Numerous Critical Filters
• Ability To Create Cobranded Campaigns With Merchant Partners and Share Campaign Results
• Special Data Collection Opportunities Unavailable Anywhere Other Than on The Sizzle Network
• Track who engaged, walked by, watched, purchased, shared, referred, and hundreds of focused variables to continually improve a targeted communication system with the end user